Dr. LaPrincess Brewer is a cardiologist and Assistant Professor of Medicine within the Mayo Clinic Division of Preventive Cardiology, Department of Cardiovascular Medicine in Rochester, MN. She earned her master of public health from the Johns Hopkins Bloomberg School of Public Health in Baltimore, MD. She completed residency training in Internal Medicine at Johns Hopkins University. Dr. Brewer completed clinical fellowships in Cardiovascular Diseases and Preventive Cardiology within the Mayo Clinic Department of Cardiovascular Medicine.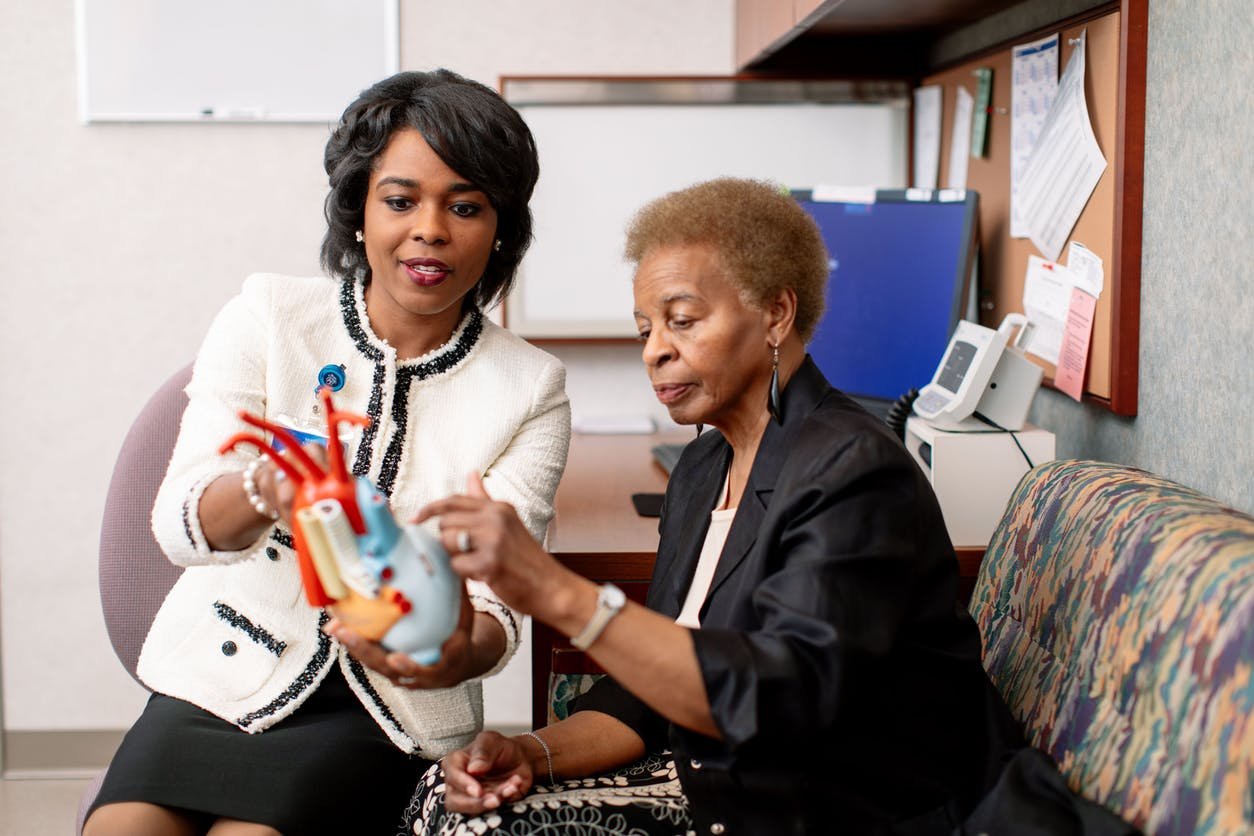 Dr. Brewer also has a strong interest in digital interventions, and recently completed a study
which tested the effectiveness of a smartphone FAITH! App. The app allowed study participants to track
their physical activity and fruit and vegetable intake, learn about heart health through educational
videos, and connect with others through a discussion board. The study team partnered with various
African-American churches in the Rochester and Minneapolis-St. Paul areas to help design and
implement the study. A pilot study in 2019 showed that using the app helped participants improve their
overall heart health, measured by their Life's Simple 7(LS7) score. This is a set of seven risk factors used
by the American Heart Association to define ideal heart health. The LS7 includes: smoking status, diet,
physical activity, weight, blood pressure, cholesterol, and blood sugar levels.
The FAITH! program continues to grow, so be on the lookout for future publications and
opportunities to get involved in our research! Check out some of the links below to learn more about
Dr. Brewer and her research, and don't forget to check back as we continue developing our website.
You can also follow along on Facebook and Twitter.
The Mayo Clinic Women's Health Research Center video:
FAITH! Program participant testimonials:
FAITH! Program participant testimonials:
"I was brought up in the Black church, and I was able to witness so many people dying prematurely from uncontrolled cardiovascular risk factors," she said. "They were family to me. I carried that with me on my journey to become a cardiologist."
– Dr Brewer